Reflecting on our first decade, looking forward to the next.
A decade has passed since May 2013 when I got a call about an opportunity from a friend of a friend.  I took a leap and quit my salaried program manager job with four days' notice and became a self-employed management consultant. I am forever grateful for the experience of working for a large company and the perks it carried–world travel, paid education, and learned skills.  However,  I was bored and not motivated by a salary. I would like to say it feels like yesterday, but it doesn't. It seems like I have been doing this forever and it is what I am meant to do. 
Our first fourteen months, we were managing a large tech project for Brightstar Corporation in Miami and eventually San Francisco, finding our way. That was an amazing experience–but nonstop big city travel is not good for the soul of a farm girl at heart. 
Starting in the sanitary sewer industry
A lot of people ask me how we ended up in the sewer business. Towards the end of our Brightstar project, I called my favorite professor from my MBA program and asked him what he thought I should do next. He brought me into a meeting with a Civil Engineer whom he was working with on a northeast Indiana utility valuation. They brought me onto their team to help them write the report. Next, I was  asked to contribute to  processes and plans for septic elimination for the Allen County Sewer District.  I didn't know anything about the municipal industry, but I knew a lot about managing programs. I took the gig as a subcontractor and soon recognized a massive need for project and operations management in this industry. 
I have learned a lot about the sewer and water industry and how critical it is for pretty much everything – economic development, clean water, and residential long term values. Most importantly, I have learned–sometimes the hard way–about my strengths, weaknesses, and the genuine value I can provide if I leverage my time and resources accordingly.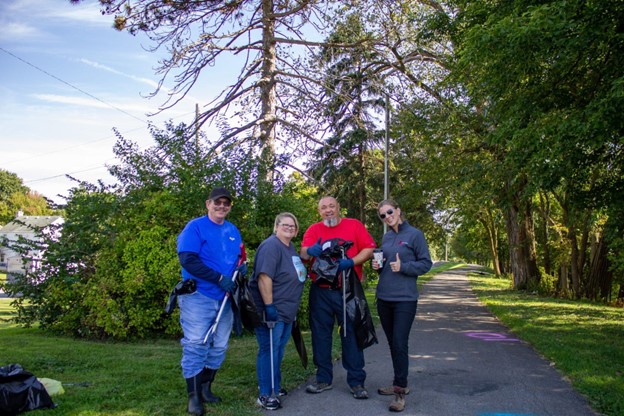 The first ten years of BCS Management I think of as the "finding focus" phase of our business.  We dabbled in different services, strategized, and iterated. We have grown, leveraged professional coaching, found a utility acquisition partner, and ultimately found our niche: owner's representation for providers of sanitary sewer and water providers in the state of Indiana. Clean water and responsible economic development is at the heart of all that we do. 
The next ten years are going to be more exciting than I could have imagined 5 years ago.  We recognize our values and our strengths.  We are small by intention, we are specialized, we continue to make big things happen.  The need for creative and scrupulous planning and execution in the municipal and economic development industries is massive and highly unfulfilled – we are here to change that in Indiana and the midwest.  
Lana Beregszazi
Founder, Management Consultant