Impact Evident at 3rd Annual Maumee River Cleanup Day
At BCS Management, advocating for cleaner water and environmental stewardship is at the core of all that we do.  This isn't just something that we say but that we put into practice daily.  Every year we bring together friends and colleagues from the Fort Wayne area to clean up the bank and water of the Maumee River.
Our cleanup, which starts at the Anthony St. Dam, was the easiest to date.  What we mean by easy is that by our 3rd time we all know what to do, received plenty of help, and this year there was simply less trash to be cleaned up. This could be for many reasons, but we believe our efforts and those of many other groups such as Save Maumee have started to make an impact.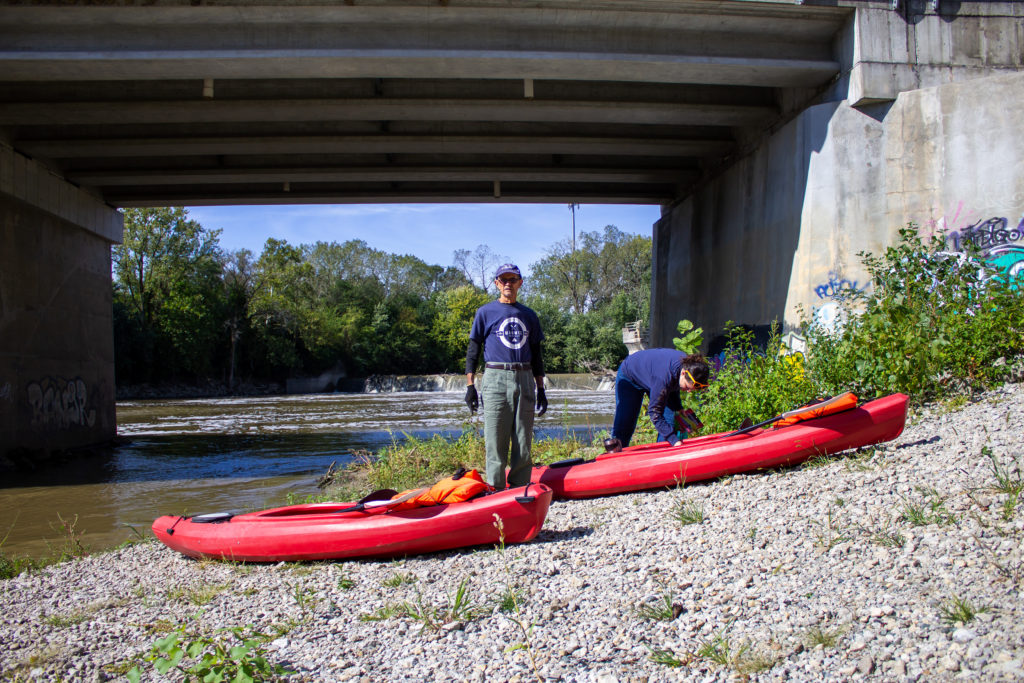 Volunteers Collect Trash From Kayaks
A lot of the trash is is floating in the water and accumulates around logs and other stops.  Some volunteers opted to collect as much refuse is not reachable from shore via kayak.  Representatives from Upper Maumee Canoe and Kayak provide canoes every year and help others who bring their own watercraft launch into the river. The Antwerp, OH based canoe and kayak livery has an obvious interest in keeping the Maumee River clean and enjoyable for those who use the Maumee for recreation and enjoyment.

Clean Sweep Of 1.5 Miles of River Bank
This year, we put our project management expertise into practice by dispatching teams of 2-4 along the greenway to numbered sections of the River Greenway.  The approach was so efficient and effective that we literally cleaned every inch of 1.5 miles of bank in an hour and a half instead of our planned 3 hours.  How's that for efficient project management?
The volunteers pose for a photo with the final pull.  While there was overall less trash, a mattress, a vacuum cleaner and a swimming pool make the list of noteworthy pulls for 2019. We want to give a special shoutout to volunteer organizations who also care about the water quality in NE Indiana.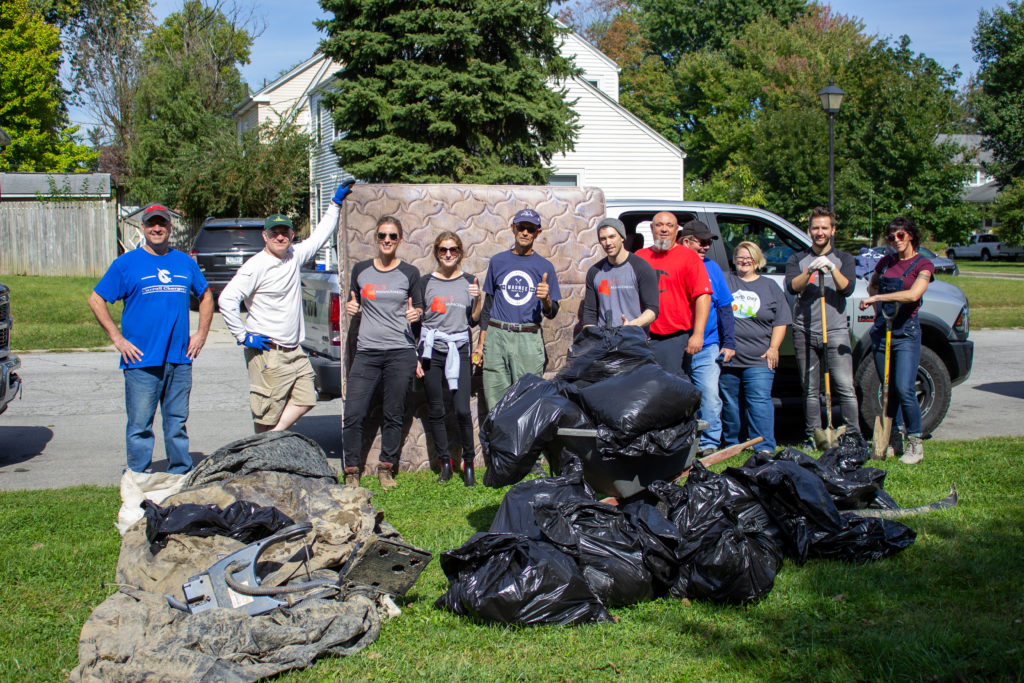 We hope to see others and expand the scope of our cleanup next year to include additional volunteers and pulling tires to be taken for proper disposal. Here are a few more photos from this year's event.