Star Werks, not just a supplier, but also a manufacturing partner 
Star Werks truly knows their customers. But in order to establish longstanding relationships, they have operated not only as supplier, but as a manufacturing partner. That means offering customers far more than materials. It's because of the deep technical understanding and extensive background of our leadership, that the company is able to offer support for engineering, troubleshooting, product launch and more. They are part of what makes Star Werks great, with experiences that we think are worth highlighting.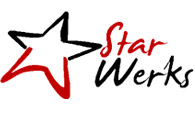 Leadership
VP of Product Development, Jesper Michelsen, specializes in offering engineering and product launch support. He came to Star Werks from Denmark, with over a decade of experience of engineering in the Aerospace industry, working in post design and quality inspection, in addition to new product introduction for companies including Boeing and Airbus.
Prior, he developed a charging algorithm and designed chargers for rechargable batteries. His experience and connections from working with overseas vendors has proved invaluable in helping customers successfully set up and manage outsourcing packages, while navigating the inherent pitfalls. Further, his engineering background has been paramount in helping to troubleshoot and assist in innovation during new product development.
Star Werks' Senior Program Manager, Greg Nelson, has over 20 years of experience in the electronics manufacturing service (EMS) industry. Using his background in the electronics industry with expertise in product development, supply chain management, process improvement and manufacturing; he specializes in helping new customers strategically launch programs for improved quality. For more information on how to get started, contact: gnelson@starwerks-inc.com