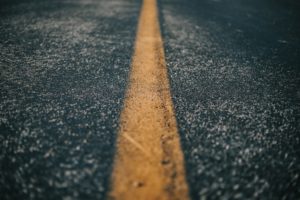 Indiana's state motto is the "Crossroads of America" and with CNBC touting Indiana as number two in the nation for states with the best infrastructure it's certainly keeping up with its own slogan.
Last April, Governor Eric Holcomb signed the largest infrastructure bill in state history. Part of the bill introduced the Community Crossings Grant Match Program (CCGMP). The Community Crossings Grant Match Program is a partnership between the Indiana Department of Transportation and Indiana communities. The purpose of the program is to aid rural and urban areas with funding for infrastructure projects that may have been stalled due to lack of local money. In just the last two years INDOT has provided over $300 million in state funding for these projects.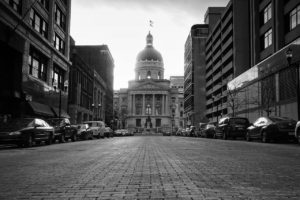 So what does this all mean? To break it down simply, "free money" is available to cover the cost of half or more road infrastructure projects. Which is great for communities who may have lower income levels and eliminates the need for debt financing.
| | |
| --- | --- |
| Community Population Size | Potential Awarded Grant Money |
| Towns and Cities Fewer than 10,000 | 75%/25% Match |
| Towns and Cities Greater than 10,000 | 50%/50% Match |
| Counties Fewer than 50,000 | 75%/25% Match |
| Counties Greater than 50,000 | 50%/50% Match |
As with many grant applications there's quite a bit involved.
An

Asset Management Plan

that needs to be created, submitted and approved before applicants can submit to

INDOT

. Which include:

A complete community road inventory with current road conditions and performance

Five year action plan for addressing current and future road improvements

Conditions of the project area including:

Need and justification

Accident history of the project area dating back three years

Annual Daily Traffic
The call for projects are January and August. Let us know if you want to hop in on the January round before it's too late! We can manage the application process and you prepare for submission.