LinkedIn for business development and lead generation?
There is a lack of understanding or agreement among business owners and sales professionals regarding the utility of LinkedIn for business development.  
"Isn't that a just a professional Facebook?"

"That's just another thing for me to to in a day"

"That's just where people try to get ahold of me because they need a job."  
There are some of the comments we have received about using LinkedIn for business development.  They're all true but we think there's more to it than this. 
Most users will connect with colleagues and other people they already know on LinkedIn.  Business owners may even explore ad campaigns for their business. Most of theses same business owners and sales professionals are unaware of the many functions of LinkedIn that can be used for direct lead generation and business development for businesses of any size.  
Some of the advanced functions include: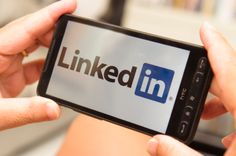 Personal profile optimization

Company Page development and content updates

Personalized communication (InMails)

Scheduled follow-up with contacts

Information sharing with targeted audiences

Identification of new prospects through advanced search
Without understanding the full capabilities of the platform and then taking the time to manage them, you cannot realize the real benefit of LinkedIn for your business.    When all of this functionality is properly used, networks grow, and relevant contacts are made. While there will never be an equivalent to in person networking there can be an efficient, digital complement to face to face networking that saves time and money on cold calling and other forms of advertising media.
Perhaps you can't justify the time it takes to manage LinkedIn for business.  We get that. You're super busy, and that's good, that's why we do what we do.
Then reality is that organizations are getting business through LinkedIn networking. Further, those people may be getting a larger share of potential business compared to their competitors with less online presence. How do we know? Because the platform plays a huge role in the lead generation services we provide for our clients and it's working.