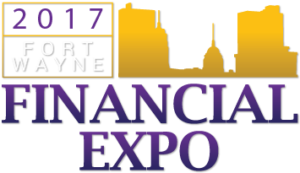 Thursday October 26th 6-9PM 
& 
Saturday October 28th 9 AM– 3PM
We are honored to be the web development and digital marketing firm for the 2017 Fort Wayne Financial Expo!  The annual event is located at Indiana University – Purdue University Fort Wayne and is held in the International Ball Room of the Walb Student Union. The event is entirely free to attend and is open to all residents of Fort Wayne and the surrounding areas.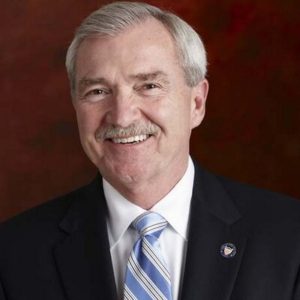 Fort Wayne's long-time mayor, Tom Henry, will appear for the first time as the keynote speaker at the Summit City's third annual Fort Wayne Financial Expo. Mayor Henry will address the importance of planning first and investing second, as is evident in his many successfully planned initiatives.

The free, two day event will be MC'd by WOWO's Charly Butcher and feature presenters from local participating firms including First Trust, Bonahoom and Bobilya Attorneys, Ruoff Home Mortgage, Keller Williams Realty, Star Financial, One America, and Tradewell Tax and Financial.
Presenters
[foogallery id="3729″]
Day one is Thursday October 26th from 6pm-8pm with Mayor Tom Henry as keynote speaker and information sessions from five industry professionals. Day two is Saturday October 28th from 9 AM – 3 PM and will also feature a keynote address from Mayor Henry as well as information sessions from nine industry professionals. Attendees may choose to attend one or both days of the event as suits their schedule and list of presenters.
Financial and estate planning is a process which includes the use of professionals in several disciplines working together to create a comprehensive, integrated, evolving plan. This plan can help to ensure a person or family meets their life style goals, needs, and future aspirations. The Fort Wayne Financial Expo brings industry professionals from many fields of financial and estate planning together in one place.
Register by October 26th and see a full schedule of events by visiting the Fort Wayne Expo Website.
---
Mike Albertson, Martin Carbaugh, John Redmaster and Heather Foster are investment adviser representatives of, and advisory services are offered through, USA Financial Securities Corp., a registered investment adviser. Additionally, Martin Carbaugh and John Redmaster are registered representatives of USA Financial Securities. Member FINRA/SIPC. 6020 E Fulton St., Ada, MI 49301. Tradewell Tax & Financial is not affiliated with USA Financial Securities.