Project Management Training
Our project management training segment aims to help businesses and individuals better understand project management best practices. At BCS Management we hold bi-weekly team project management meetings to encourage growth and foster knowledge within our organization. We believe goals are better met when all on the team are trained – which means that client deadlines are met on time and on budget. We also offer staff training for organizations, PMP® certification and exam preparation to those wishing to become certified. Read more about what we offer below.
All companies can benefit from project management training. If you find that your organization could benefit from having clearer communication and more streamlined processes then our team can provide practical, hands-on training to meet these objectives. We are trained and licensed project management professionals authorized to teach these skills. We find that organizations who utilize these practices meet deadlines faster, communicate more efficiently and stay within budget.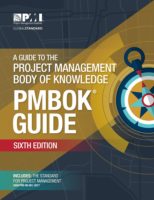 We are authorized to teach Project Management to help those who wish to take the Exam. We use the most current Project Management Book of Knowledge (PMBOK) which is the recognized standard by the Project Management Institute. Our exam prep qualifies and meets the required 40 hours of classes for those who wish to take the Exam.
Project Management
Certificate Training
We offer monthly classes that help meet the prerequisites for PMP® Certification. We offer classes and preparation in an intimate setting where direct one-on-one training can take place ensuring each individual studying has adequate and individualized help. Our classes are hands-on which means you learn by actually doing and gaining valuable and practical knowledge.