"PUTTING THE PIECES TOGETHER", NOT JUST A TAGLINE.
We provide management and support solutions that integrate with business operations to fill in the gaps and achieve growth through: cost reduction strategies, process management improvement and increased market visibility.
Meet Our Team
The value of a professional services organization is the people.
We work hard to ensure every member of the BCS team brings professionalism, expertise, and results to your organization.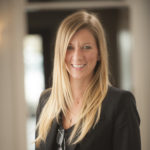 LANA BEREGSZAZI
President
Lana is a strategic thinker with a passion for leadership and the entrepreneurial spirit. She leads with a dedication to building the BCS Management brand through continuous improvement and refinement of the capabilities and approaches used by herself and her growing team.  Lana is able to quickly adapt to new organizations and industries and understand the "big picture". She is also capable of understanding a wide variety of technical requirements and products.
Lana started BCS Management in 2013
B.S. Organizational Leadership and Supervision, Purdue University
M.B.A. Indiana University
PMP Project Management Institute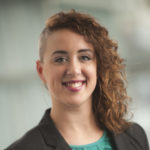 MARLIE REED
Consulting Team Lead
Marlie specializes in effective communication practices and strategies internally and for clients' marketing and management support needs. While researching and identifying sales targets, Marlie helps businesses modernize their messages and market channels so that their potential and exposure can continually grow.
In July 2016, she completed her 10-month service term with the AmeriCorps National Civilian Community Corps. With a background in journalism and public relations, she develops written materials and messaging that are personalized to fit each client's goals. Marlie also holds over 10 years of customer service experience.
B.S. Interpersonal and Organizational Communications, Purdue University
Minor in Organizational Leadership and Supervision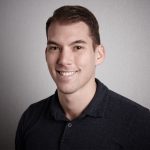 CHRISTOPHER MCKIM
Marketing Manager
Chris facilitates the development and execution of strategic marketing campaigns for clients. Using both digital and nontraditional approaches, he works with clients to create messaging for direct outreach, lead generation and the creation of promotional marketing materials.
He joined BCS with experience in public relations and copywriting positions, where he worked with clients in industries ranging from high technology to construction. In that time, he developed an interest in working with technical information to developing specific messaging that will, in turn, help clients reach their audience clearly and effectively.
B.S. in Advertising
Ball State University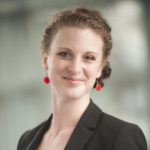 AMBER MYNHIER
Operations Director
Amber Mynhier brings a well-rounded career to the BCS Management team.  Her experience and knowledge in marketing, human resources, eCommerce, financial reporting, team management, and project management not only enables her to quickly understand the needs of your company, but also envision the possible growth opportunities for your particular situation.  Whether your needs included a company rebrand, the construction or update of an eCommerce platform, or project management for an upcoming project, Amber will align the skill set and experience our team offers to the needs of your organization.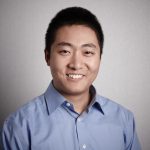 LINGXI (KEVIN) WU
Lead Developer
Lingxi started at BCS Management as a web development intern in 2015.  After completing college, he is now leading the development of a variety of website and custom application projects for clients across all business areas.  Lingxi is always seeking to learn more and take on new challenges, which is a huge asset to BCS Management and clients. Uncommon in the development world, Lingxi is also an excellent communicator and can translate client requirements into technical solutions without a lot of intermediary guidance.
B.S. Computer Science
B.S. Applied Mathematics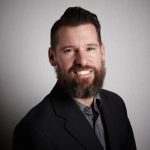 TRAVIS BOWERSOCK
Creative Director
Travis is creative and passionate about all things design. He knew from a young age that the field of graphic design was where he wanted to make his living. He approaches every project with a fresh set of eyes by researching competition and studying design trends to strategically place your company in the best light. Travis is constantly building his skills from both a technical and aesthetic approach as the design world evolves and how we view design changes. He works hard to serve every client well.Travis joined BCS Management in 2013.
B.S. Graphic Design, Indiana State University
M.A. Graphic Design, Saint Francis University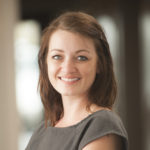 LOGAN HURSH
SEO Specialist
Logan specializes in search engine marketing and optimization. Using these skills she assesses where clients currently stand in web traffic and visibility and develops methods, strategies, and researched solutions to increase web traffic. Logan's job is to ensure that the right people are seeing your site and information.
She has a background in journalism and digital marketing which has helped her understand how to pinpoint and target audiences for clients and help optimize and create content around those specific needs.
B.A., English, Journalism
Hubspot Certified, Hubspot Inbound Marketing Certified